About Styx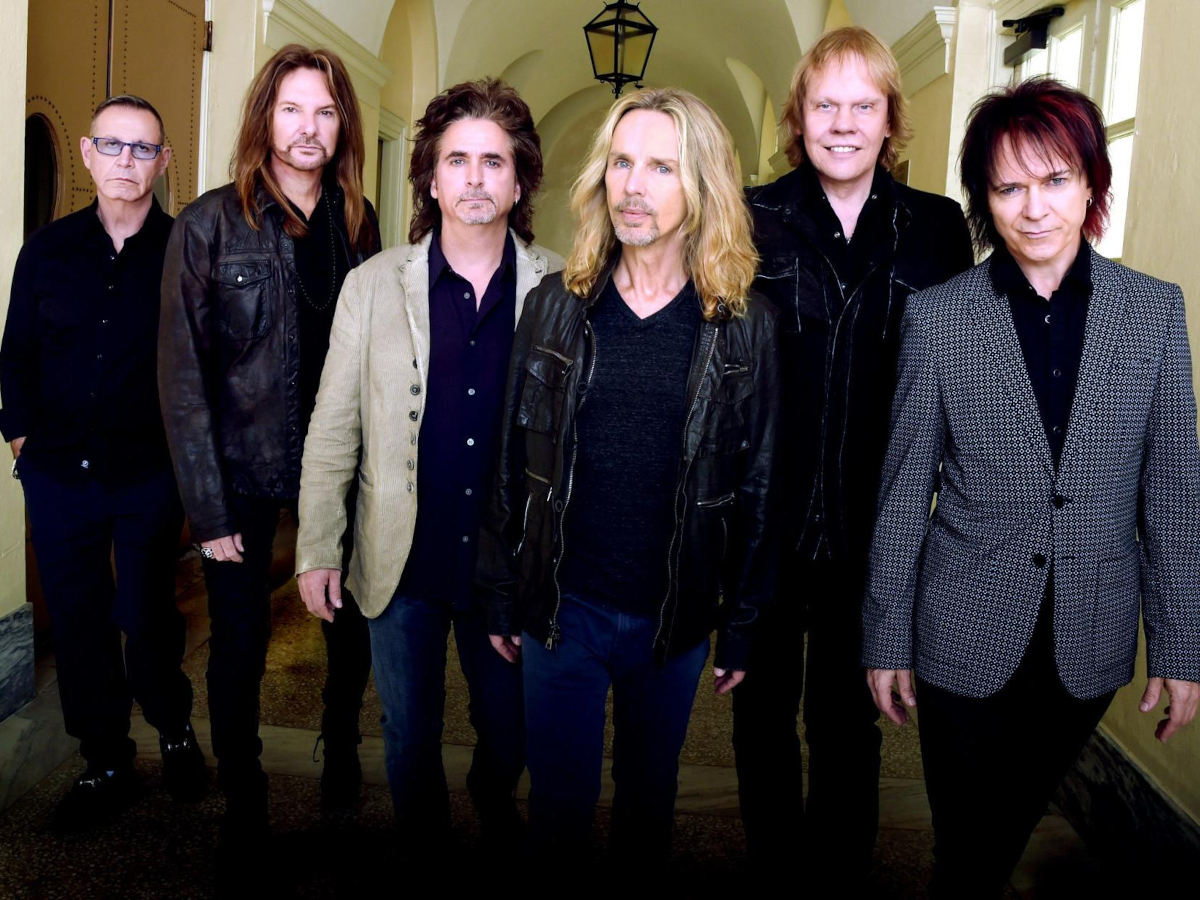 Styx is an American rock band formed in 1972 in Chicago. The band plays hard rock music that's balanced with acoustic guitars, synthesizers mixed with acoustic piano, and featuring a lot of upbeat tracks and power ballads. The music they play became famous as a progressive rock group in the 1970s and eventually evolved to incorporate pop rock and soft rock elements in the 1980s.
Band Formation and the Early Years
Styx came to be in August 1961 when the twin brothers, Chuck and John Panozzo first played music with their neighbor, Dennis DeYoung at ages 12 and 14 respectively. The group played together while living in the Roseland Chicago area and eventually called themselves The Tradewinds.
Chuck left the group to attend seminary for a year, but eventually returned to the band in 1964. As Chuck's role was already replaced by Tom Nardini, Chuck chose to play bass guitar.
The band then changed their name to TW4 (There Were Four) as another band called The Trade Winds were gaining national attention.
After some lineup changes from then to the early 1970s, the group was eventually discovered by a scout for Wooden Nickel Records at a concert at St. John of the Cross Parish in Western Springs. They then chose to change their name. The group debated their names, settling on Styx as it was the only suggestion that no one in the band hated.
After this, Styx released four albums: Styx (1972), Styx II (1973), The Serpent Is Rising (1973), and Man of Miracles (1974). The albums and their live performances helped the band gain a strong fan base in the Chicago area, but they weren't able to break into the mainstream. This was despite having multiple charting songs, including "Lady" (from Styx II), which was considered the first power ballad and setting Dennis DeYoung as being referred to as the "father of the power ballad."
Styx Today
Eventually Styx signed on with a major recording label and broke into the mainstream music scene. They've since gone on to have eight songs hit the top 10 of the Billboard Hot 100 as well as 16 top 40 singles. And the band has earned over 20 million records sold for A&M between their signing in 1976 and 1984.
Other Styx information:
Upcoming Concert Tour:
Latest upcoming Styx concert tour. View all tour locations and concert venues for the upcoming Styxs concerts.
Greatest Hits:
Check out Styx fan favorites and greatest hits.
Ticket Policy:
Read important information regarding ticket policies for this sites ticket links. Read about ticket verification and guarantees from our recommended ticket marketplace.