Styx Concert Locations
Styx is on tour again and bringing their renowned concert experience to the best concert venues near you. Check out the latest events and upcoming Styx tour locations below. The live music venues listed here are excited to be hosting the highly anticipated Styx concert tour!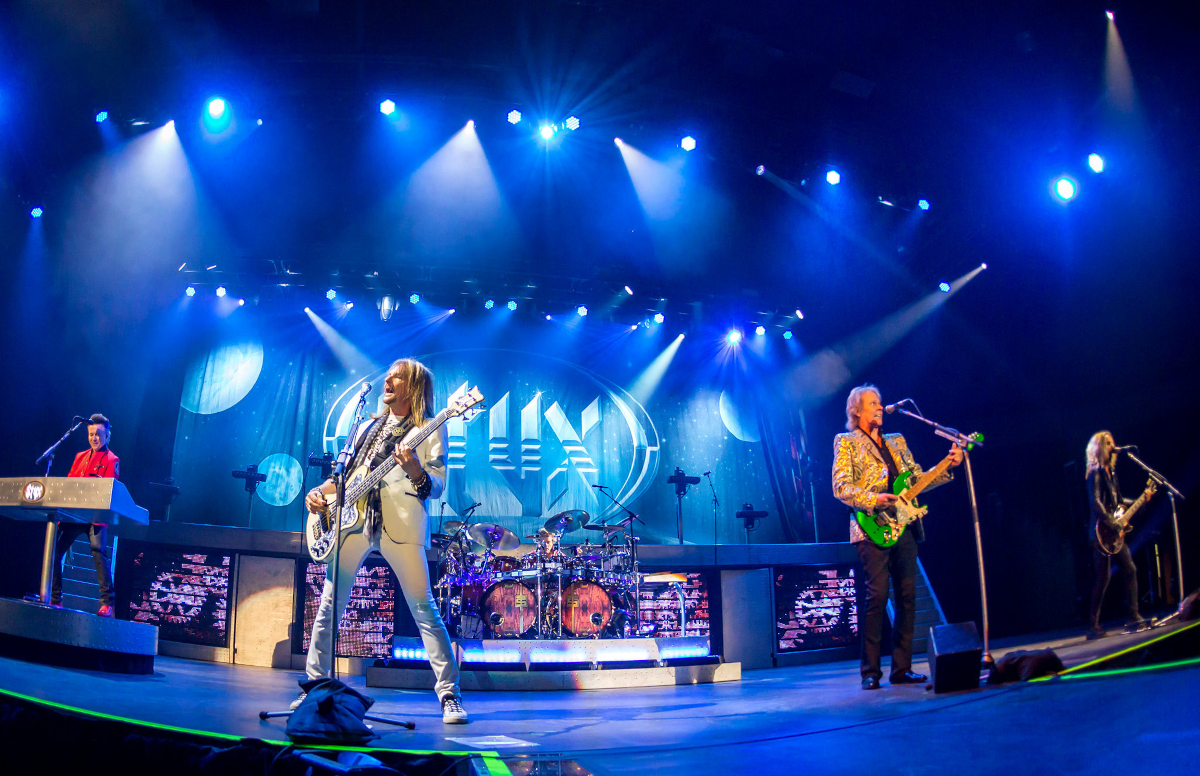 Styx has been touring across the country and around the world for nearly as long as the band's existence. And for most of that time, the band has played dozens of concert dates nearly every year. Many of these concerts include appearances at major music festivals around the globe including 1978's SUPERJAM, when Styx joined several other notable bands at Busch Memorial Stadium in St. Louis, Missouri.
But one of the busiest periods for Styx was from between 2007-2016 when the band played nearly 1000 concerts total/. This includes touring dates as headliners and supporting acts for fellow rock bands.
For example, On April 16, 2007, Def Leppard announced a 50-date tour for that year that would include both Styx and Foreigner as supporting acts. And later, in 2008, Styx performed on a double bill with Boston in a summer tour that played 53 dates in 12 weeks across North America. The following year, Styx joined REO Speedwagon and .38 Special on a tour that ran into the early 2010's called "Can't Stop Rockin'" which saw the bands gain massive audience appeal and recognition.
After that, in May 2010, Styx went on a North American tour co-headlining with Foreigner and Kansas in the United in Rock tour. And later, that same year, the band went on "The Grand Illusion" and "Pieces of Eight Tour" which had both albums played in their entirety.
Another notable concert tour during this time came when they re-united with Def Leppard for a 2015 Summer tour, where the band played at outdoor venues across the US.